Exclusive Insider Tips
Get From Zero to $500 a Day Profit with Mobile Popunder Campaigns
Are you struggling to build profitable mobile pop campaigns? Access my insider tips to stop the bleeding and start seeing green.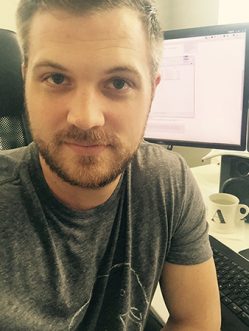 Hey, thanks for stopping by!
I'm Andrew, better known as Mr Payne on the STM Forum.
If you're reading this right now, you've probably had a hard time making any real progress with your affiliate marketing and mobile popunder campaigns, right? I was in your shoes not too long ago and even with all the great information on STM and what you learn from networking with others, it still wasn't enough to help me build profitable campaigns.
There was a time that I worked a tiring 16 hours each day and did that for weeks, with failed campaign after failed camapaign – nothing but red numbers to show for it. Then one day after a lot of trial and error, I finally put all the pieces together and things started to turn around for me.
Enter your email and I will share with you insights and exclusive tips that helped me get to profits and build my affiliate business using mobile popunder traffic.
Learn Insider Tips About…
What verticals and offers are the easiest to make profitable.
The type of offers that make the most money for affiliates.
Are there bad traffic sources for mobile pops?
What are a few good affiliate networks to get started with.
How to create a method for testing offers and finding profitable campaigns.
Is it important to block spy tools from stealing your landers?
Do you really need to cloak in order to make money with mobile pops?
and more…
If it wasn't for your advice and motivation I would have probably given up pops a long time ago and wouldn't have made over 6k last month.
– Anton,  Xesturgy on STM